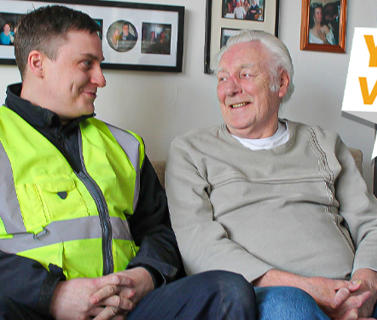 We want your help to improve our services.
We are creating 3 brand new groups to sit under our newly appointed Strategic Leads.  The aim is to work with these groups to make recommendations for improvement - helping to ensure we are offering the best services possible for all residents.
Each group will take part in regular meetings, speak to staff and residents, be part of focus groups and studies. This all works towards producing a report with recommendations on how to improve services.
How many times a year do the groups meet?
Outside of meetings, members usually help with researching and supporting each other whilst writing reports.
If you have work, caring, or other commitments, you won't be expected to attend every meeting. You could either join in online or support in researching the area in which the panel is working in.
Who can become a member?
The groups consist of people from all walks of life. You don't have to be a tenant of ours either, you simply need to be a local resident where we operate in M4, M8, M9, M12 or M40.
What's in it for me?
We offer a training program to all new members, as well as the opportunity to complete a Housing qualification. Members will also be able to attend housing-related conferences and seminars. The groups will be regularly briefed by staff on housing-related issues.
We offer reimbursement for travel and childcare costs.  If needed, you will be provided with a device to help you in the role.
Interested?
If you're looking for a new challenge, to learn new skills, or be around like-minded people who want to make a difference, please complete the form below.